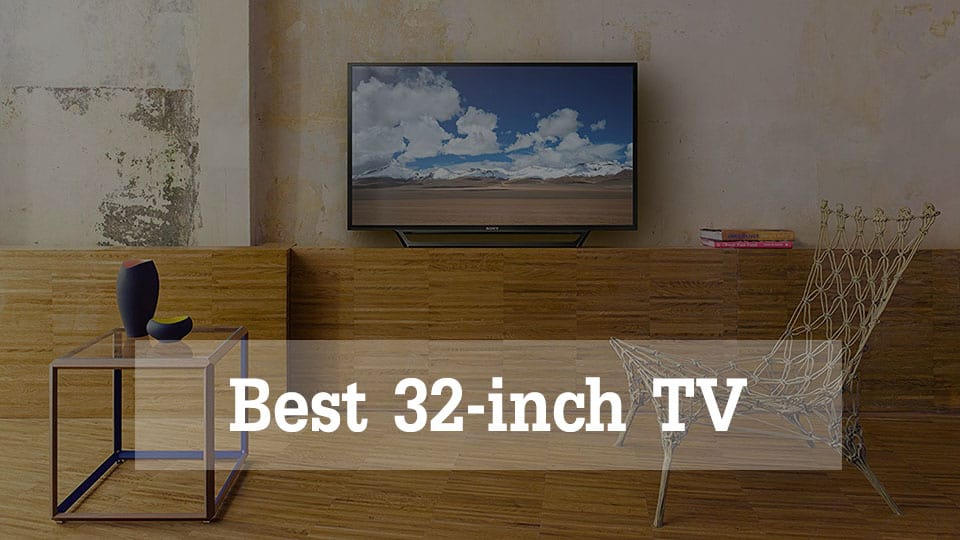 For small space like a guest bedroom, apartment, dorm or kitchen the 32-inch TV is a great choose more than 40-inch or larger. Buying the best 32-inch TV does not easy because there are a variety of 32-inch TV models on the market with different features and prices. However, here are the key features you need to keep in mind when you buy 32-inch TV.
Resolution
The resolution of the TV is the number of pixels in each dimension it displays. The best resolution for the 32-inch TV is 720p HD and 1080p Full-HD. Both offer great picture quality, so you can choose to suit your budget.
Refresh Rate
The refresh rate refers to the number of frames a television can show per second. The higher the refresh rate offers much smoother and clearer motion. We recommend refresh rates of 60Hz and up.
Smart TV
Smart TV capability is one of the most important features to look for, because it offers the ability to connect to online content and also supports video streaming and file sharing.
Wi-Fi
If the TV has Wi-Fi capability, it will be able to connect to online content via a home wireless connection.
Inputs
If a TV has many different inputs support, it will make your life easier getting a TV to connect other devices. At least, it should offer HDMI inputs, so you can connect it to your favorite components such as gaming consoles, smartphone, and more.
Today, we list the best 32-inch TV rated and reviews on the market. Select the best 32-inch TV deals with quality picture and cheap price.
7 Best 32-inch TV 2020
1. TCL 32S305 32-Inch 720p Roku Smart LED TV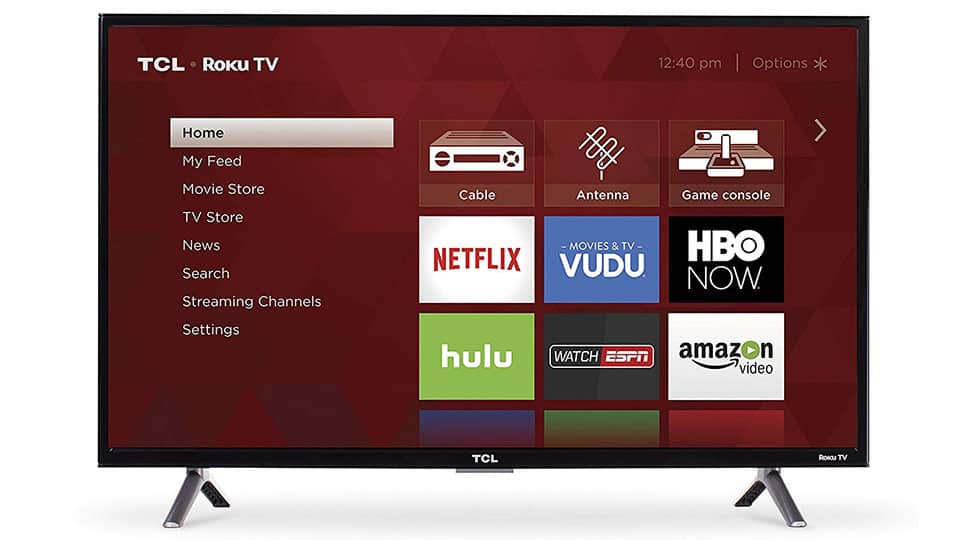 The TCL 32S305 is the best 32-inch smart TV to buy for most people. With its affordable price tag and integrated Roku functionality. This TCL Roku TV 32 inch is all-in-one multimedia solution with access to a wide range of streaming services via Roku TV.
However, the TCL 32S305 cannot get very bright and has mediocre motion handling so you should not expect a great viewing experience in most usages. Overall, it is the best value TV, with streaming options and plenty of inputs without requiring you to buy another streaming device or HDMI splitter.
2. LG Electronics 32LJ550B 32-Inch 720p Smart LED TV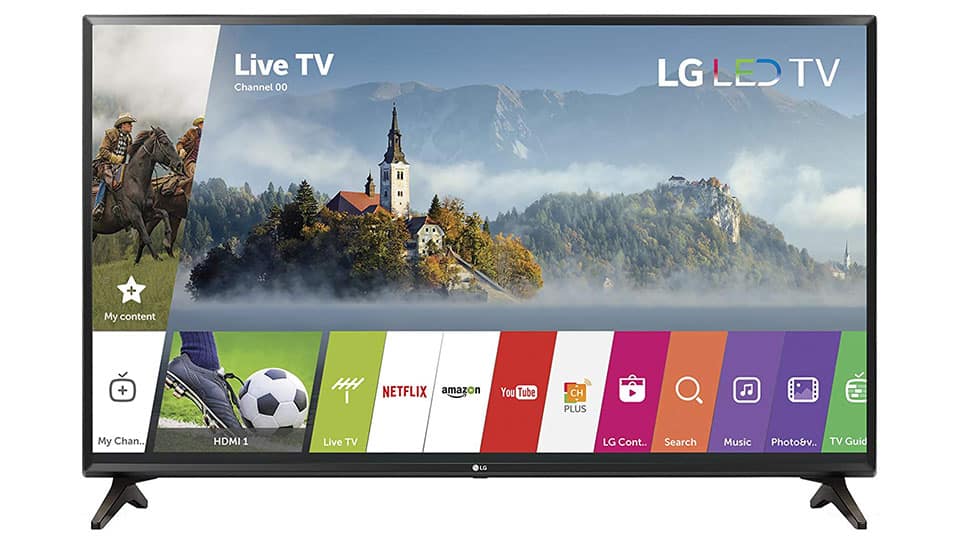 The LG 32LJ550B comes with all the basic features for a smart TV. It offers crisp and clear 720p HD resolution and direct-lit LED produces great picture quality. It features 60Hz of refresh rate which provides smooth images.
This LG 32-inch smart TV includes two HDMI, one USB, one RF, one composite, component shared w/composite, one Ethernet and one optical. That is a lot of options and excellent for the price tag.
3. Sceptre X328BV-SR 32-Inch 720p LED TV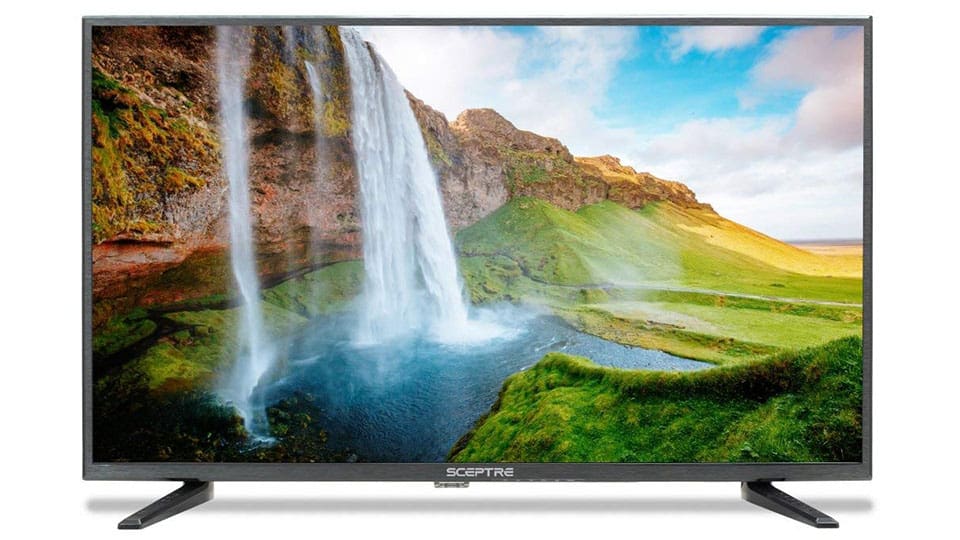 The Sceptre X328BV-SR is a good choice for anyone who has a low-budget. It features 720p resolution and 60Hz refresh rate but does not have smart functionality. This Sceptre 32-inch TV comes with mobile high-definition link (MHL) to connect your smartphone with this Sceptre TV and streaming directly from the device. You can also use a flash drive into the USB port and view your pictures as a slideshow or watch your favorite movies, videos or listen to music.
4. Samsung Electronics UN32J4001 32-Inch 720p LED TV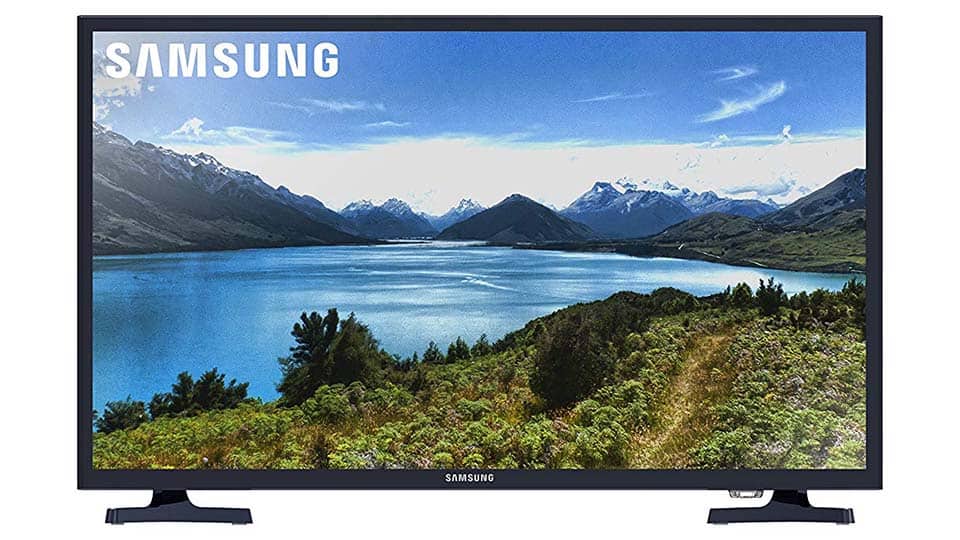 The Samsung UN32J4001 offers 720p resolution, 60-hertz refresh rate and LED backlight from Samsung for crystal-clear and smooth images in brilliant hues. It has two HDMI inputs, one component video input, and one USB port. It is not internet enabled.
5. Sony KDL32W600D 32-Inch HD Smart TV
The Sony KDL32W600D features a slim design with an original u-shaped stand. It provides everything you expect from one of the biggest names in consumer electronics. This KDL32W600D delivers 1080p full-HD resolution with 60Hz refresh rate for watching experience.
This Sony 32-inch smart TV also comes with built-in Wi-Fi that lets you enjoy digital content from any online source like YouTube, Netflix, and Hulu. Furthermore, you can stream entertainment from your wireless home network via apps without the clutter of cables. This is one of the best 32-inch TV 2020.
6. VIZIO D32X-D1 32″ 1080p Smart LED TV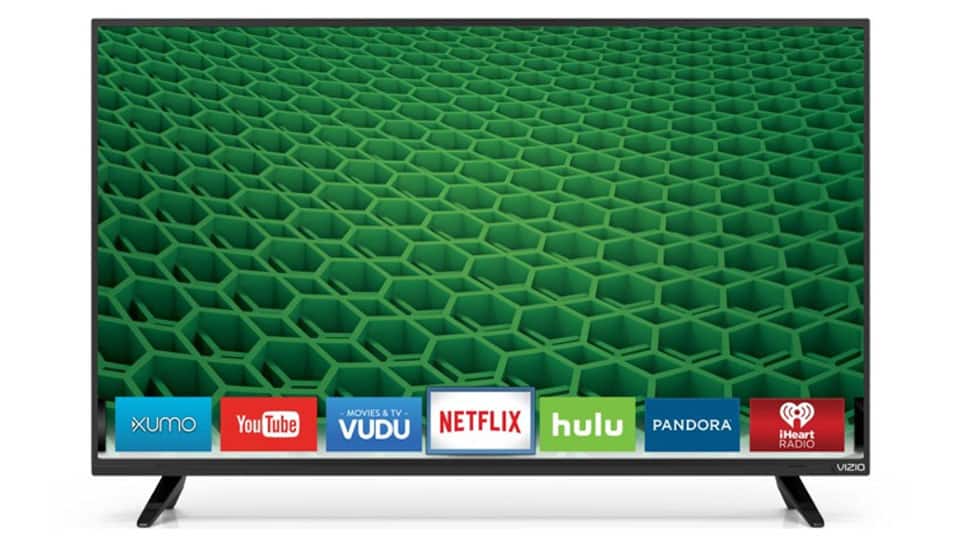 The VIZIO D32X-D1 delivers a new modern design and stunning picture quality. It brings 1080p Full HD resolution for the incredible level of radiance and crystal-clear image. This VIZIO 32-inch smart TV lets you enjoy a variety of popular apps with streaming content. In short, when you're looking for cheap 32-inch 1080p smart TV, consider this VIZIO D-Series.
7. Skyworth E-Series 32E2 720P 32″ Inch LED TV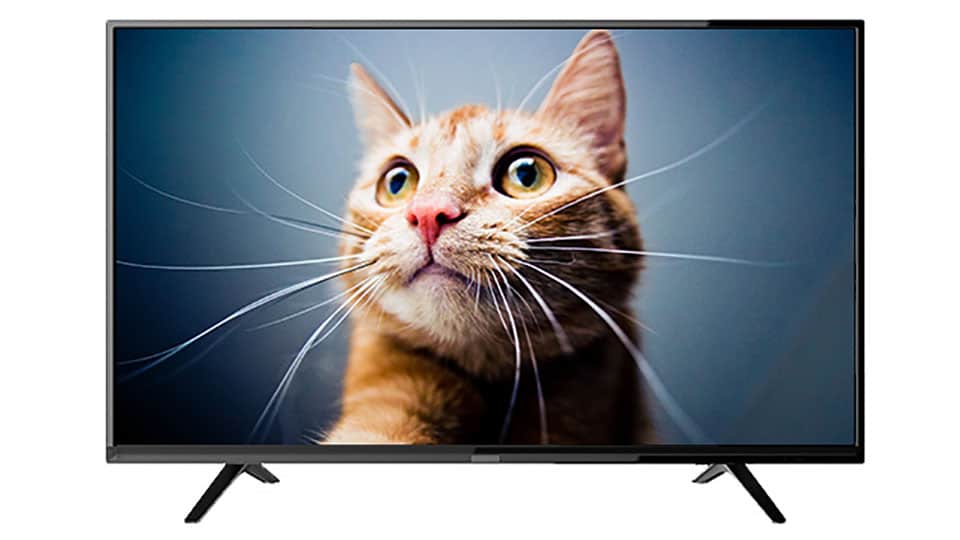 The Skyworth 32E2 offers 1366 x 768-pixel resolution and Dolby audio sound. The IPS technology brings you 178 degrees of consistent color viewing pleasure that lets you enjoy wide viewing angles with no color wash. It also equipped with HDMI port and packed with a built-in USB port that you can be used to connect to other devices.
Of course, the 32-inch televisions for sale on the list above provide a good picture quality and practical features. So you can pick the one that meets your needs.