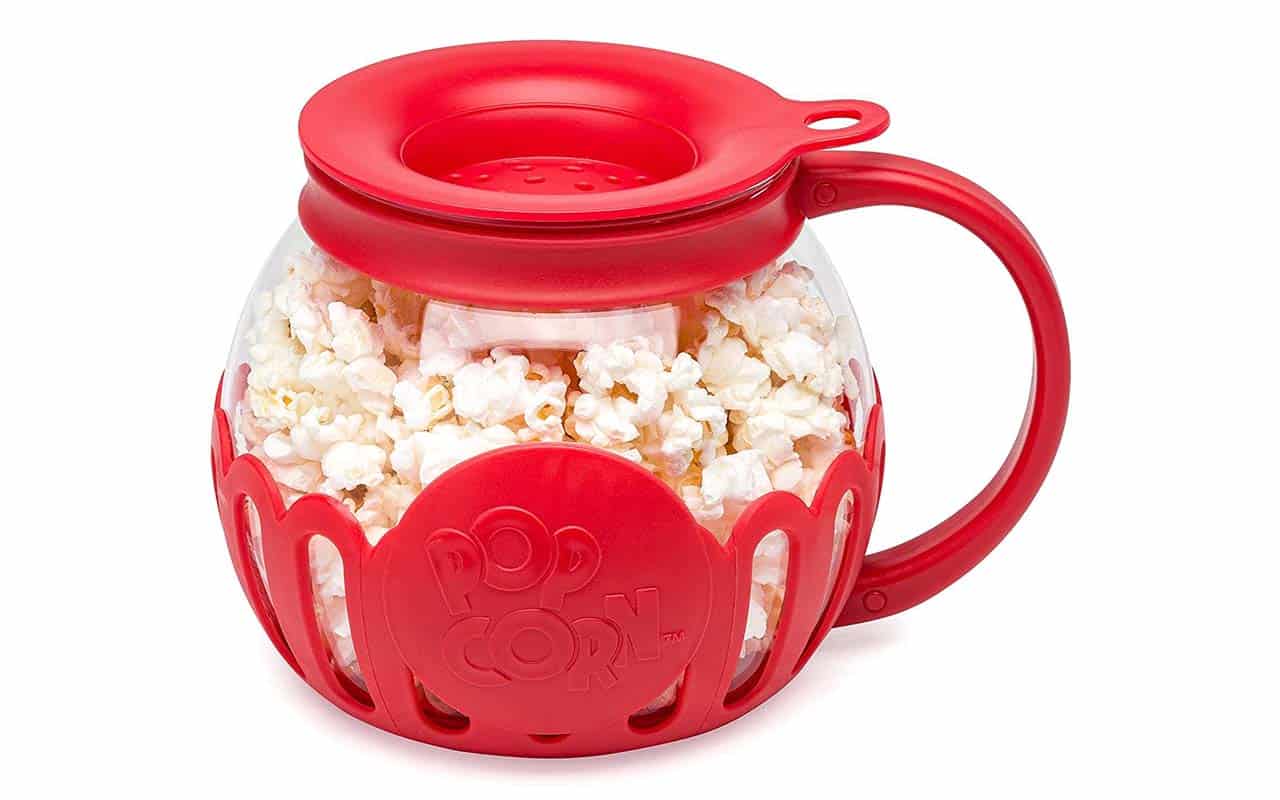 Make your own healthy snacks popcorn with the Ecolution Original Microwave Micro-Pop Popcorn Popper. It is a microwave popcorn popper that allows you to make your own popcorn without containing unwanted chemicals, ingredients, and calories in less than 3 minutes.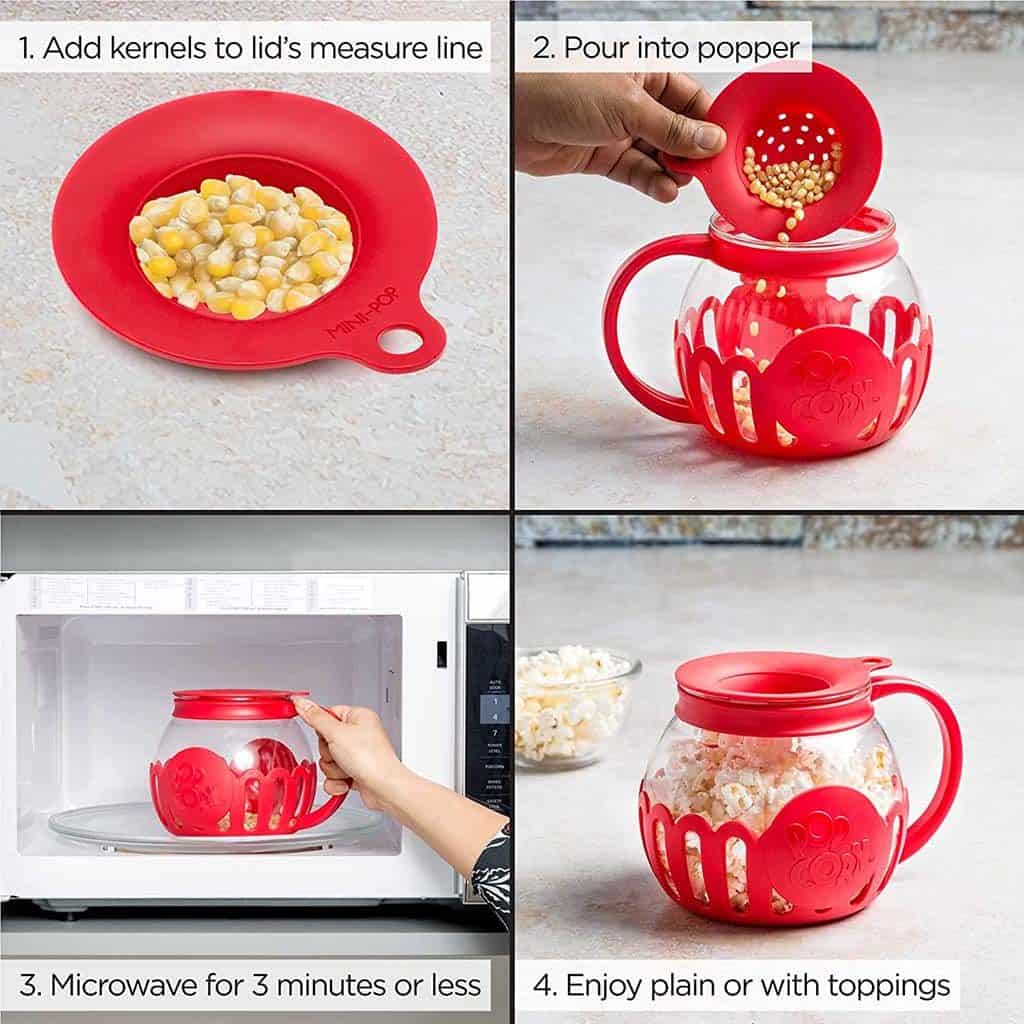 Simply place popcorn kernels with the lid, drop into the Micro-Pop, and then place in the microwave for 3 minutes. There is no oil or butter needed and hot air circulates preventing burning. You can watch popcorn popping in a transparent glass without BPA which adds another unique feature of hypoallergenic and thermal shock resistance. Its wide-mouth design and an ergonomic handle add versatility and ease-of-use.
Overall, the Micro-Pop popcorn popper is a great microwave popcorn popper. It is so easy to use. It will be cool to make a healthy snack for kids after school. This Micro-Pop is available in 1.5 quarts and 3 quarts size. It also comes in 6 colors including red, black, blue, hot pink, teal, and yellow.
View on Amazon