W WEYLAN TEC Foldable Bathtub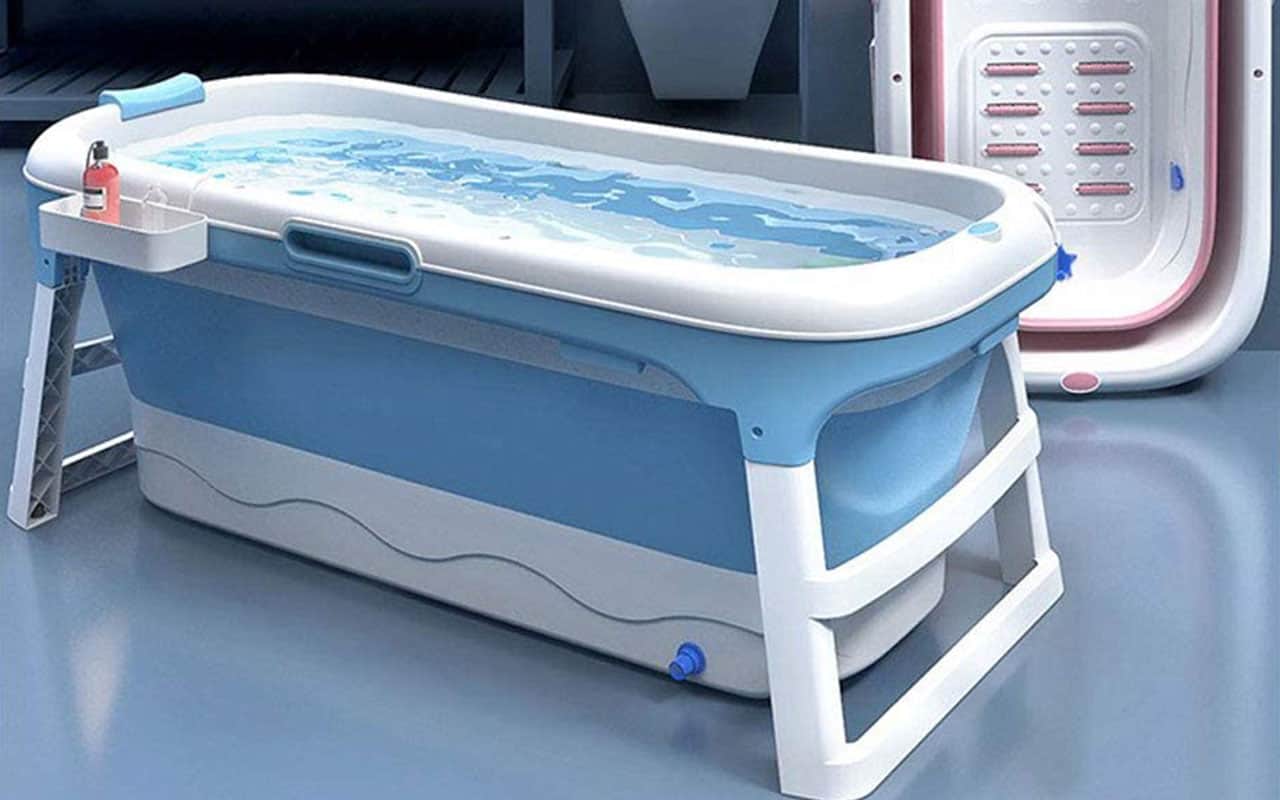 Bring the spa to your home with the W WEYLAN TEC foldable bathtub. Whether you have the best bathtub or not, you can do spa easily at home. This foldable bathtub measures 54 inches long x 24.4 inches wide x 21.3 inches deep – which is large enough for adults.
The W WEYLAN TEC large foldable bathtub is made of double thickened TPE material that is very sturdy and no odor. It also is BPA-free, which is safe on your skin. Moreover, this foldable bathtub for adults comes with a lid to enclose your body and keep the water warm for a long time. It also is easy to carry it around. Just turn the bathtub upside down and press down to fold it.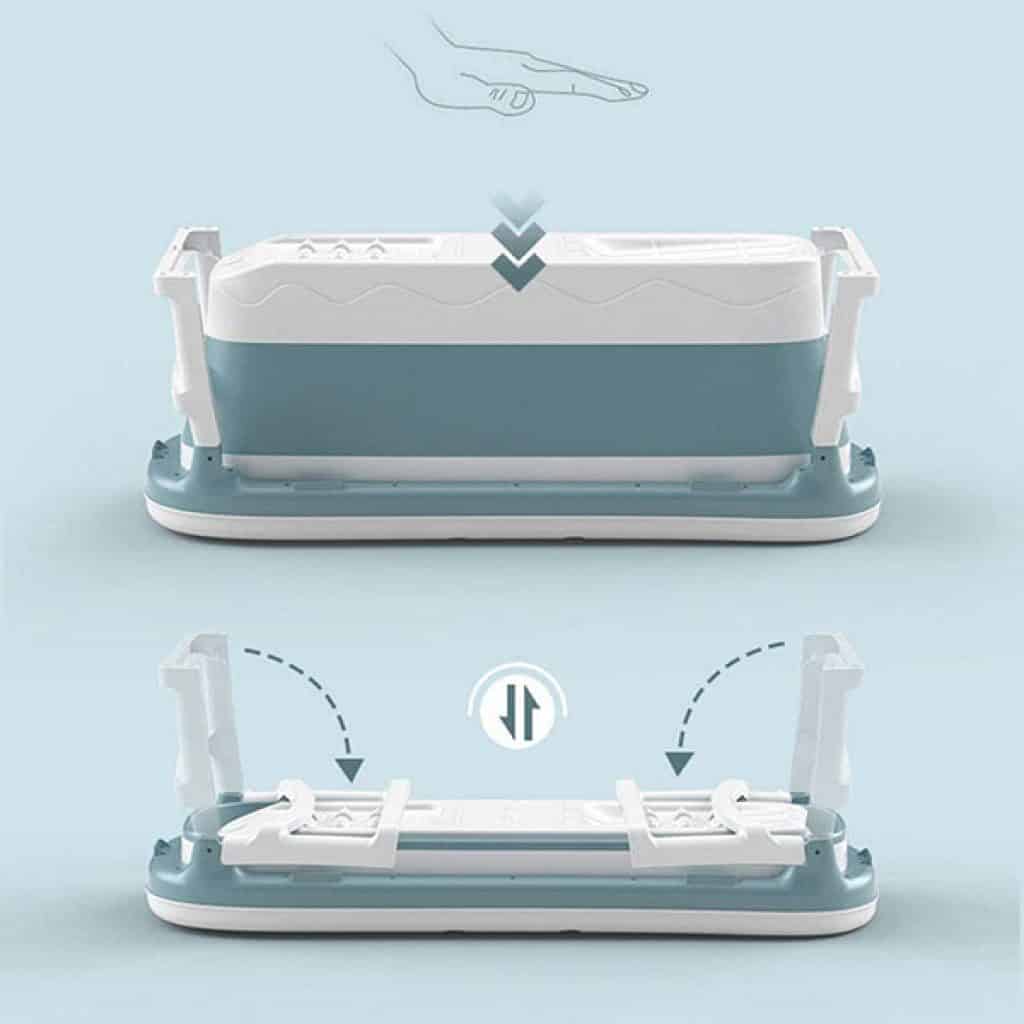 Overall, this W WEYLAN TEC foldable bathtub is a great large portable bathtub for adults. It also is perfect for twin toddlers and children too. This bathtub comes in two different colors to choose from pink and blue.
View on Amazon